Have fun and help TravelPledge Charity Demo.
Special Incentive: Purchase any fun experience on this site and earn priority points for every dollar that you spend. It's the easiest way to upgrade your football tickets next year!
Five Nights on Deep Creek Lake

McHenry, MD
Located in the hamlet of McHenry, Maryland, Lake Pointe Inn is a luxury Deep Creek Lake Hotel & Inn perched on the water's edge of Deep Creek Lake's pristine 65-mile shoreline in the Lake Pointe Community of homes in Garrett County, Maryland. With an outdoor fire pit and wrap-around porch you are sure to relax and enjoy the lake views of this Western Maryland bed and breakfast retreat. The Deep Creek Lake area is a most natural setting with four distinct seasons providing unique activities throughout the year. You may enjoy bicycles at your leisure or the community tennis court, bocci, croquet, and snow shoes on the premises for winter fun. INCLUDES: - Daily Gourmet Breakfast - Afternoon Wine Tasting Each Day - Access to 60 or 90-minute Swedish Massages - Sauna - Fireplace in Each Room "This is an exceptional place to come and relax. The owners are genuine, warm, and caring. The rooms are tastefully appointed. The breakfasts are incredible, and the happy hours are something special as well. Add in a location that not only allows for a relaxing getaway on the grounds of the inn, but also has so much variety within an hour drive. Absolutely the best place we have ever stayed." - Judy, Facebook Review
Read more
HOW IT WORKS
---
This special Demo Nonprofit website is a great place to visit frequently because we'll always feature fun ways for you to help our cause! Thanks to the amazing generosity of all of the local and national experience providers, we're able to offer you incredible values and at the same time generate meaningful donations (as much as 70% of your purchase price).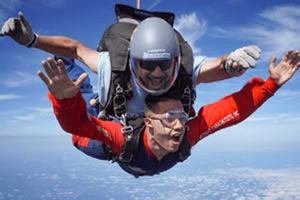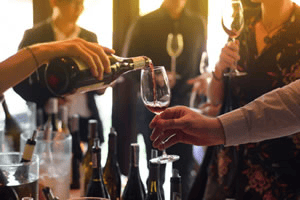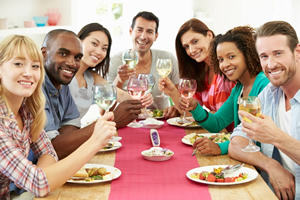 Turning fun experiences into big donations! Inventory changes each day.
Flash Sales
From time to time, we'll receive a limited number of fun experiences that you can grab at 50% off and still generate a big donation for us. Examples include in-home wine samplings, golf lessons, dance lessons and even vacations to five-star resorts. Supply is limited, so we'll let you know when we have a flash sale available for you to enjoy.
Last-Minute Opportunities
If your schedule is flexible and you can act on a moment's notice, these are a perfect way to escape to everything from a local bed & breakfast to a world-class destination on the other side of the globe. Generous vacation providers like to fill their "last-minute" spaces and help our cause at the same time.
Featured Getaways
Enjoy special access to experiences provided by local and national getaways. Take a golf vacation to a top resort or reserve a space on a private yacht. You'll find a wide variety of featured getaways, and all generate big donations for us thanks to the generosity of the providers!
Upcoming Fundraising Events
Leading up to each of our fundraising events, we'll give you an easy way to preview all of the exciting experiences that we will feature at our auction or raffle.
About Demo Nonprofit
---
This is a TravelPledge demonstration website only. Information in this section would be fully editable by you as a non-profit administrator within your TravelPledge admin account. You may choose to include information about your mission statement, your programs, your events and all the great things that you're doing to help others in this section. You can edit this information at any time (along with your images (below), video (example at right). If you change your logo, just send your new one over and our team will replace it for you. We can also edit the colors for you to make sure they match up well with your existing website. Your TravelPledge fundraising website is simply an extension of YOUR website. The message to your donors is simple!- "Go. Have fun, and help us".

The photos that you post (in your TravelPledge admin area) will automatically appear below and you can edit those at any time. You may also edit the links that appear under your photos below. Link to other ways to donate, link to event signups, programs, whatever you like!

Read more
Read less
We have great ways for you to help!
Fun Experiences for You
Buy a cruise for your parents or take a family vacation. Enjoy a round of golf with your friends or even take a golf lesson.

Have fun, enjoy attractive rates, and generate a big donation (as much as 80% of your purchase price!) for Demo Nonprofit.

Special thanks to all of the generous business owners that make all of this possible!